A Sexual Alchemy Retreat for women
"A circle of women may just be the most powerful force known to humanity. If you have one, embrace it"
- Jeanette Leblanc -
As women when we gather, true magic happens. And when you add in energetic and sexual practice - this amplifies beyond measure.
I want us to go back to our roots of being in circle, of healing and transmuting in the deep presence and support of one another. Of invoking the magic of Heaven, Earth and the Cosmos - and be aligned with a greater Way, moving differently in the world with this secret knowledge. 
As you've been learning the Taoist practice I'm sure you want to feel it in your cells, embody it in your bones so that it becomes part of you and how you live. 
Sexual energy is the short path to living an extraordinary life. The greatest life-hack and what you need more of. 
So this is your invitation to join us for Mystery & Essence, a 7 day transformative retreat in Mallorca - the jewel of the Balearic Islands.
This is more than a retreat - it's a step out of time, to drop into magic and upgrade your energy. It'll stay with you for months and warm your inner fire before the cold of winter seeps in.
Book Now
RETREAT CENTRE
Mallorca is an energetic vortex with a feminine, healing nature. In ancient times it was a place of pilgrimage and has several sacred sites. It has a stunning coastline, secluded coves, limestone mountains, Spanish architecture, fresh produce organic farms and an abundance of sunshine. 
The retreat centre is an authentic Mediterranean finca in the countryside with lush gardens, a beautiful swimming pool with loungers and a courtyard with hammocks. There's lots of terraces and private spaces to rest, journal, cloud watch or have a chat with a soul sister. 
You can walk among the floral gardens and listen to the singing birds at sunset.
The interior of the house has lots of natural light and has a homely and warm feeling. 
We'll have delicious, locally sourced vegetarian meals - 3 high vibrational meals a day. There'll be plenty of teas and snacks available throughout the day. 
You can book a massage on-site as well!
Taoist women were the knowledge holders of sex, herbs, magic, healing and the higher esoteric practices. They were known as the Immortal Sisters, with a natural affinity for the Taoist way.
WHAT TO EXPECT
In this healing retreat we're gathering as sisters to embody the transformative power of the Tao. This is about expanding your practice - to feel it deep in your cellular memory and be fired by sexual energy. 
This is your time to regenerate - to connect to your essence. 
It's a week for you to feel spoiled, develop lasting friendships, have fun, reconnect with your inner self and walk away renewed as the incredible woman you are. 
Sample Schedule 
Morning Qigong/Tao Yin 

Breakfast 

Workshop

Lunch 

Relax / Pool Time

Afternoon Practice

Dinner 

Community Connection 
There's approx 5 - 6 hrs of practice per day, which I'm sure you know means a big reset!! 
This retreat requires some experience with Taoism, but we have opportunities to try the practices before the retreat - just drop us an email and we'll give you the best advice on how to join.  
It's perfect if you'd like to kick-start your practice or would like more bespoke in-person instruction!
Email: [email protected] if you've any questions!
Sample of Day Workshops:
Art of Receiving

Jade Egg Ritual 

Three Mysterious Gates & Female Ejaculation 
Mid-way through the retreat we'll have a day trip around Mallorca to check out some of its nicest spots and swim at a beach! 
With just 12 places available, this is a bespoke and intimate retreat, offering personalised support. 
Investment is 1500€ (early bird price) for shared accommodation. Option to pay extra for a private room. 
Payment plans are available.
Dates: Saturday 21st - Saturday 28th October 2023
Check in 3pm Saturday 21st
Check out 10am Saturday 28th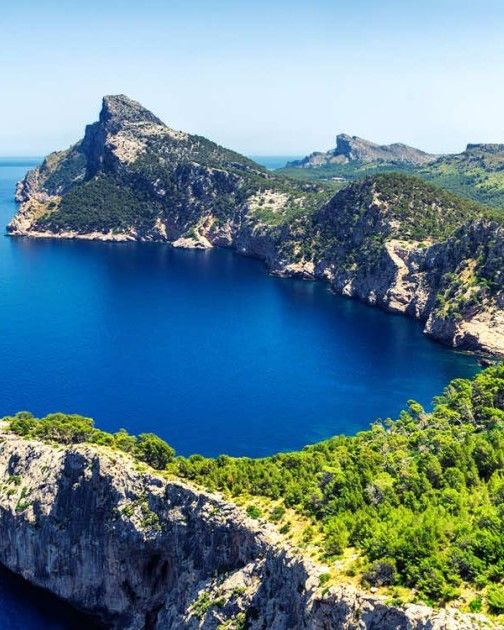 Includes:
7 nights accommodation 

Food

Teaching

1 day tour of Mallorca 

Transfers to and from the airport
Does not include:
Flights

Food during the day tour of Mallorca

Massages
I'm excited to welcome you into this magical field of energy and sexual transformation. It'll be infused with love and connection as you unfold the truth of your own mystery and essence.
- With heart, Máire -
Book Now
Mystery & Essence Retreat
7 Day Retreat in Mallorca with Feminine Sexual Alchemy Founder Máire Ní G
Early Bird until September 29th
€1500 - 1 time payment 
Payment Plan
3 payments x €500 
5 payments x €300
The first payment includes a €300 non-refundable deposit
Book Now